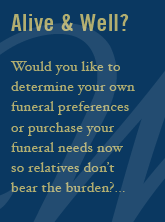 Personalization
Wilbert offers multiple ways to personalize a burial vault or urn vault with words, symbols, and images that speak of a singular spirit. Your loved one had a unique personality. The selections you make for the visitation and service should communicate that singular spirit. These choices ensure your loved one's memory is remembered for generations to come.
History of Elm-Cap Industries (1914-Present)
Elm-Cap Industries, and the Abbate family, have been serving families in Connecticut since 1947 when Pio (Pete) Abbate, a machinist from New Britain, purchased a burial vault company in West Hartford that was organized in 1928. Pete operated as an independent vault manufacturer until acquiring the Doric franchise in 1970. Pete became president of Doric in 1974 and retired in 1978, leaving leadership of the Captial City Burial Vault in the capable hands of his son, Roger Abbate, a life long vault man. In 1978, Roger, saw an opportunity to expand and merged with Elmore Company to become Elm-Cap Industries.

The Elmore Co., established in 1914 by Starr Elmore, made the first concrete burial vault in the basement of Elmore's home using a wooden form, mortar box and a hoe. Starr also delivered the first vault via horse and wagon for the Watkins Funeral Home. In 1933 Elmore Co. became the 27th licensee of Wilbert Funeral Services. Elmore Co. was run for many years by Marjory Stevens and then by former Wilbert Manufacturing Association president Richard Elmore until his retirement in 2000.

Roger and his son, R. Thomas (Tommy) Abbate, continued to run the business while keeping abreast of many changes in the industry. Significant increases in families opting for cremation, as well as the increased demand for more burial vault personalization have helped Elm-Cap define enhanced products and services. Additionally, Elm-Cap is a provider and fabricator of concrete products for the utility industry. When Roger passed in 2006, Tommy, a life long employee, became president of Elm-Cap. With the help of great employees and a dedication to meeting the ever changing needs of today's families, Elm-Cap continues to evolve.

In 2007, Tommy was named a Director of the Wilbert Manufacturing Association (WMA). The WMA helps make the industry responsive to its customers needs – from the licensee to the funeral homes to the families. Elm-Cap Industries is proud to represent Wilbert as we serve our families throughout their time of need.

In 2009, Elm-Cap became a franchisee of Paws & Remember, a grief support and cremation service for pets. Paws and Remember was started by Wilbert licensee Mark Minnick of Ft. Wayne, Ind., and is another way we strive to meet the needs of our families as they deal with the sadness associated with the loss of a loved one.
Elm-Cap Industries Location
111 South St. • West Hartford, Connecticut
• Phone: (860) 953 -1060 •
Email Us